quot;Love You, Baby Girlquot; by Becky
what do you mean by dual boot?

You mentioned Boot Camp, so I assume you run Windows on the partition? That's what I mean by dual boot, 2 OS's on one hard disk.
---
I LOVE YOU BABY!
Mac'nCheese
Apr 9, 08:38 PM
Same brand scientific calculator, two different answers. :rolleyes:

What mode are they in? From a quick search:



If you choose to use a calculator to solve the math problem, your calculator must be in scientific notation. Only a calculator in scientific notation will follow PEMDAS and the order of operations. A non-scientific calculator will yield an incorrect answer.
---
i love you baby hearts. i love
SiliconAddict
Nov 26, 02:56 PM
I think such a device would fit nicely between the iPod with video and full blown laptops. If you couple this with an e-book reader. *coughs*ereader.com*coughs* I wouldn't run to the Apple store. I'd physically smash through the mall doors with my car and drive up to the store.
---
A. Love To Love You Baby 16:50
SandynJosh
Nov 24, 09:20 AM
That's like shooting yourself in the foot! Morons!

Hehehe...more like shooting a bit higher.
---
i love you baby boy. love you
Of course they will move to ARM, everyone will. Google is allready running their data centres on ARM based servers, Windows 8 will run on ARM as well, Apple is investing huge amount of money into their A4, A5 chips. The main problem of computers nowadays is power efficiency and not computing power, because most of the computers allready are overpowerd for what their users usually do with them.

Citation needed. Especially in light of this 2 month old article :

Intel, Google Doubt ARM and Atom Have Chances in Servers (http://www.cpu-wars.com/2011/03/intel-google-doubt-arm-and-atom-have.html)

And how did you go from that acquisition to "Google are running their datacenters on ARM" might I ask ?

Not to mention my article is 2 months old, yours is more than 1 year old. ;)

Nope, you'll have to retract your "facts". As far as we know, Google doesn't run their datacenters on ARM at all.

Best response of the whole thread.

Yeah... ARM servers are like JUST coming to light... let alone actually being used by google in their data centers... that won't come for YEARS.

Hell the CEO even says so...

Arm Holdings chief executive officer Warren East told EE Times Wednesday that servers based on ARM multicore processors should arrive within the next twelve months. The news confirms previous speculation stemming from Google's acquisition of Agnilux and a recent job advertisement posted by Microsoft. East said that the current architecture, designed for client-side computing, can also be used in server applications.

"The architecture can support server application as it is," he said while discussing the company's first quarter financial results. "The implementations [of ARM] have traditionally been aimed at relatively low performance optimized for minimum power consumption. But we are seeing higher speed, multicore implementations now pushing up to 2 GHz. The main difference for a server processor is the addition of high-speed communications interfaces."

Can ARM stand up against rivals Intel and AMD in the server market? In regards to raw processing power, the current ARM processors can't compete with x86. But with a growing concern to reduce the amount of energy consumed by servers and server farms, ARM processors pose as a viable candidate, especially the multi-core options in the higher range.

"We are seeing people experimenting with multiple ARM cores on a chip," East said. "They have the option to use our A9 at 2 GHz, and four cores. So people can do server experiments with the existing technology at the high-end of the road-map."

East did not elaborate on the parties considering ARM-based servers. Softpedia also points out that there was also no indication that the company plans to go head to head with Intel's Xeon and AMD's Opteron series. Instead ARM may limit its options to the print and storage server market.
---
i love you baby boy quotes.
RalfTheDog
Apr 7, 12:13 PM
Apple is extremely proactive. Which means they have a plan in place. When competition does something good that fits with their plans, then Apple can add it as a line item to their existing plans and assign it to a specific iOS release.

The competition on the other hand is defining their plans and goals completely based on what Apple does or what Apple's critics are saying. They do not have a very long-term vision of where they want to be and are by-and-large reactionary to what Apple is doing.

I will say that Google does indeed have a long-term vision, but not for Android's features. Google's long-term vision is to do anything they can to ensure they sit in between the user and the information on the Internet so they can advertise to them. They see Facebook as a major threat in this regard as well as Apple. Google's long-term plans are being disrupted by these other major players. Android/Honeycomb is a reactionary attempt to correct for some of that.

The day Apple starts competing against other companies is the day Apple products will stagnate. Apple does best when they compete against themselves. You don't win by doing what others do; You win by remaping the industry. (Perhaps Google and RIM need to stop competing against Apple and do something different.)
---
A) Me Love You Baby
21stcenturykid
Sep 16, 01:26 PM
Well i just gave in an ordered my MBP15" so i would get it before uni starts and well its going to ship on monday and delivered by wednesday UK store still has 24hrs shipping on all MBP's.

Still i cant wait for it to arrive. im like a 4 year old at christmas when i get a new mac :P
---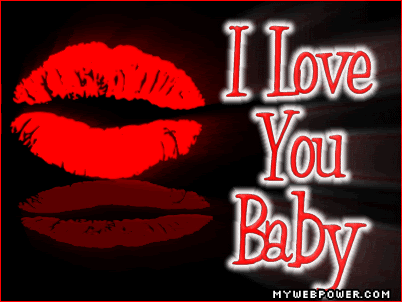 i love you baby
wacky4alanis
Jan 6, 01:48 PM
Mine didn't rattle... but the audio output was dropping out, so I had to return mine. It took ~ 3 weeks to get the replacement.
---
love you baby pictures. love
Apple doesn't have a problem collecting 30% for completely stupid useless app store purchases, but they have a problem with making your iPhone look completely stupid?

Hmmm. Pot, meet kettle.
---
i love you baby pics.
ten-oak-druid
Apr 7, 01:19 PM
LOL:

"Kill the Competition"

"Monopoly"

etc.

Look Samsung shipped 2 million of their first tablets and they haven't all sold yet. If they had Sumsung would report that to you. The Xoom has only sold 100k in a period of time the ipad 2 has sold much more.

Lets look to see how things shake up when the competition sells out of their current inventories before cries of unfair competition get hurled about.

Motorola is not trying to buy the same quantities as Apple. That would be self destructive given the poor sales numbers. They buy what they hope they can sell.
---
Baby I love you!
Don't panic
May 3, 10:06 PM
that example is based on an impossible scenario (according to the rest of the rules) because the hero has more HP than AP while the max for both should be the level
it still illustrate the mechanics, but it does introduce confusion. that's why i had dropped it in my re-write. the second example is clearer
---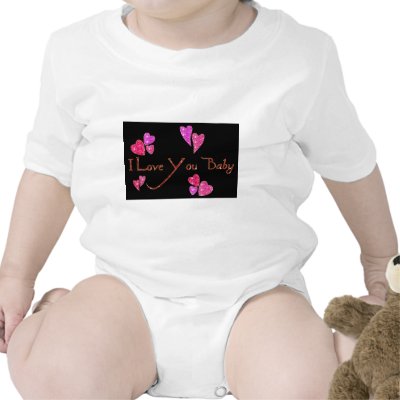 I love you baby.
newbididewbidie
Apr 20, 12:23 AM
New processor...same package. Works for me!
---
i love you baby girl. i love
chaosbringer
Apr 27, 02:44 AM
How does having the PSU on the bottom keep it cool?...

Hot air rises, so the heat generated by the PSU will just rise and fill up the case.

Unless I'm missing something or the laws of physics have changed in recent years?

the PSU is cooled down by air inside the case, if it's on top of the case, it will get mostly hot air, if it's on the bottom, only fresh air. Plus the heat generated by any Mac Pro PSU will go out the back.. Missed didn't you? :D

The G5 had a better PSU location, just not a better form size for it.
---
Singer J Love You Baby
Unspeaked
Aug 11, 02:55 PM
No more will there be a year between speed increases etc.

Remember, we're almost at 6 months with the Mac Mini, and it's seen neither a chip upgrade nor a speed bump.
---
love you baby images. i love
itcheroni
Apr 15, 11:10 AM
I'll only add to what mcrain wrote by saying that what you're describing is a race to the bottom. If capital gains taxes were so corrosive, every government should logically keep them at 0%. Is that really the logical conclusion you'd like to make with this line of reasoning?

Investors have already been investing in Asian markets for decades, and it has nothing to do with taxes; it has everything to do with how rapidly those markets have been growing over the past 40 years.

Keep in mind I'm not saying what things should be (I believe everything moves in cycles which cannot be avoided). I'm just saying the presumed benefits and consequences of higher taxes are misunderstood. It is always a race to the bottom/race to the top (depending on your perspective; "bottom" carries with it a negative connotation. if someone were arguing for a "race to the bottom" he has already lost rhetorically). Why has America had a history of immigrants coming to seek prosperity? Every rising nation has a wild west phase.

To answer your question, any country that genuinely wants to improve their economy, as well as the lives of its citizens, would have 0% taxes on capital gains, income, and corporations. Most countries don't do this, not because it isn't true, but because it isn't human nature. Politicians seek power, approval, legacy, etc., all of which require taking money and spending it.

Now, I finally get to use the phrase "beg the question" in its correct meaning (a pet peeve of mine; Jon Stewart and Conan O'Brien always use it incorrectly). Saying that investors are investing in Asia because of growth and nothing to do with taxes, is merely begging the question. Didn't I mention in my previous post that taxes hamper growth? China was a communist country, in effect, a 100% tax. Call me crazy, but I think the change in that tax rate has contributed significantly to China's growth. Hong Kong was one of the first regions in Asia to grow. Let me give you one guess why Hong Kong has been an economic powerhouse for several decades now.
---
love you baby images. i love
Wow, an article about Apple suing someone, that has more negatives than positives?

Thats probably a first.
---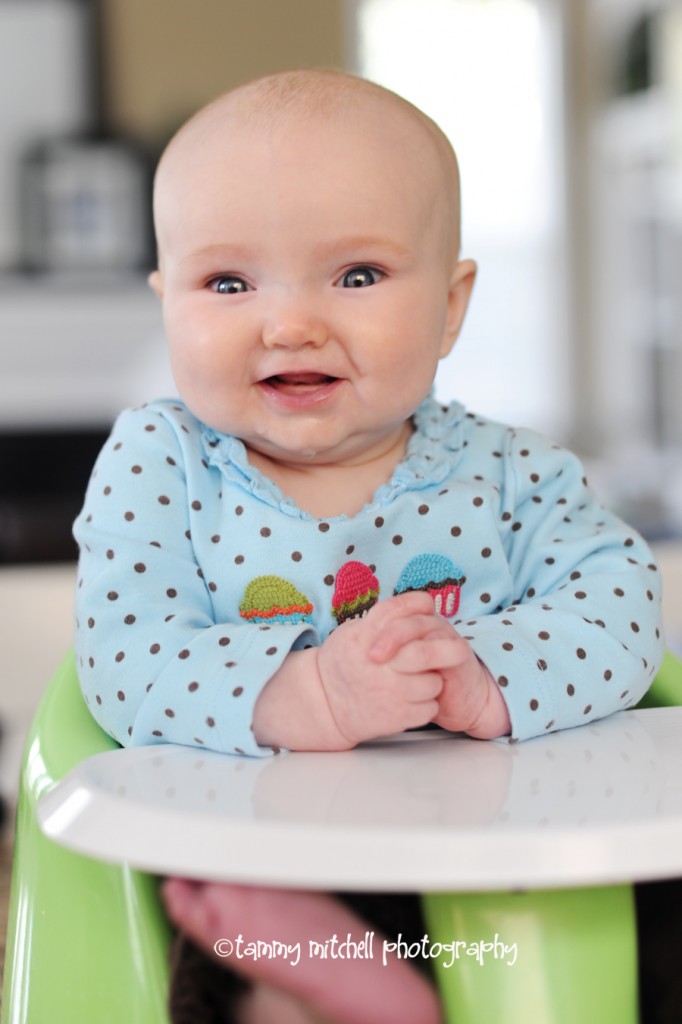 i love you baby. i love you
I wonder if it will actually come this time
---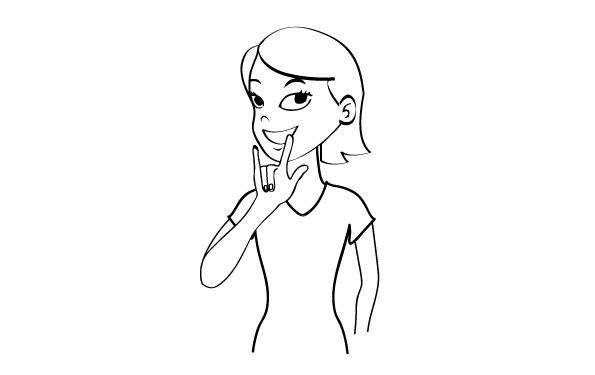 i love you baby. i-love-you
I think Apple is going to show impress us big time tomorrow. Here is what will be announced.

* The iTunes Movie Store (iTunes 6.5 ou 7.0) with a few notable reworking of the iTunes Store to allow the integration of movies. I think if Apple is going to charge 10 buck per movie, it will add a few interesting twist to the 'DRM license' that goes with it and that would be part of the reason why only disney will be offered at first.. . The license is what makes Apple apart of the others... Studios will have to wait a see that the 'relaxed' DRM license Apple is proposing for 9.99$ is better than the others and people will realize that by buying 'in mass' so other Studios will come in... and leave Amazon Unbox... well, in a box !

* iPod nano second gen. Larger screen, new enclosure. 4, 6, 8 gigs. May be a few more surprise in the nano (radio ?, movies playable ? we don't on this one, isn't it ?)

* iPod Video full screen size

* all the iPods with a color screen will be declared iTunes Movie Store aware...

All this will be the first part of the show... then one more thing...

There will be a 'media center' kind of box that will tap Airport Express technology in it and that will tie with iTunes as the source of the movies in the living room... the main interface will be Frontrow 2.0.

I think this the exactly the kind of incremental approach is going to take once again tomorrow to bring us Movies in our living room. A well integrated approach that includes all the piece (iPod, iTunes, Macs, and PC)...

iTunes is definitively the new plateform for content delivery...

:rolleyes:
---
Love you baby
commonpeople
Jul 30, 12:21 AM
As a photo geek I would have to disagree with you here. I don't believe myself that the lens quality for something so small would be good enough, and I especially don't believe that the sensors @ 5mp that small would be up to it. You'd have ridiculous amounts of noise in almost any photo, and optical aberrations would be easily picked up. Pixel density would be incredible. They have trouble getting good performance out of 6mp sensors that are several times as large as the one that would be here, and lenses on those same point and shoot digital cameras often will show massive amounts of chromatic aberrations particularly around strong light sources and highlight-shadow transitions even with lenses that are many many times larger.

You would also probably not have a real zoom.

This is all speculation on my part, but based on the price points of the best point and shoots, to get decent performance out of a cell camera that small and with that much resolution, you'd have to pay a huge price tag.

Given the quality (sic) of iSight, I'm not sure that Apple is going to make a camera phone that will satisfy you. Come back in 30 years and we'll see.
---
Or what? You'll release the dogs? Or the bees? Or the dogs with bees in their mouth and when they bark they shoot bees at you?

Oh no not the bees! NOT THE BEES! Aaaaaaaagh:(
---
I am really interested to see what this iPhone is all about. And of course Leopard.
---
Good! I don't like Apple being highest in these kind of things. The number one retailer in the country is Walmart, doesn't make it good. Audi and Mercedes aren't the most used cars, but they're the nicest.
---
New macbook pros will be made of tungsten maybe? :p
---
With all this cloud based speculation I hope they build native Back to My Mac functionality right into the iOS.
---